3 Common Cleaning Mistakes That Can Damage Your Antique Rug
That beautiful Persian rug in your living room might be one of the biggest decorating investments you have made. So, it is only natural that you want to keep it looking as good as new for a long time. And to be able to do that, you need to take proper care of your rug, which includes cleaning it regularly. Unfortunately, when it comes to cleaning rugs, especially antique rugs, people tend to make some common mistakes, which can end up causing irreparable damage to the rugs.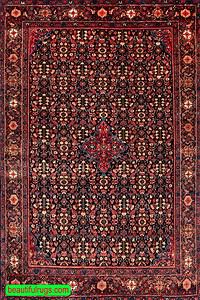 Cleaning a rug, although a seemingly simple task, should be done with considerable care. Here are a few mistakes you need to avoid:
Too much elbow grease on stains
What do you do when you see a stain on your rug? Well, if you scrub the spot as vigorously as you can in a bid to remove the stain, you are doing it all wrong. Not only will that push the substance causing the stain further into the fibers of the rug, but it can also cause the fibers to fray. The correct way to treat stains and spills is to use a clean, soft cloth or a vacuum extractor to soak up as much of the substance as possible.
Using the wrong cleaning product
You should not just use any cleaning product to treat stains on your antique rug. The internet is rife with DIY hacks and recipes for homemade cleaning products, but that does not mean that they are all safe. The wrong product can cause discoloration and various other kinds of damage. You should always consult your rug dealer for the best products that you can safely use to clean your antique rug.
Not hiring a professional cleaning service
The best and safest way to make sure that your precious Persian rug is clean is to hire a professional cleaning service. They are experts at what they do, and possess the necessary expertise, experience, and tools to clean all kinds of rugs and all kinds of stains.
When you need professional Persian rug cleaning in Indiana, you can always rely on Beautiful Rugs. We are a trusted dealer of antique rugs in Indiana and are known for our top-rated cleaning and repair services. Get in touch with us for more information.