If you want to add some warmth and character to the heart of your home, add a rug. Yes, a rug.
You might have shuddered reading that advice. To be fair, the kitchen rug debate isn't new. Many people are repulsed by the idea of covering their kitchen floor with textiles because it is prone to spills and messes. And they aren't wrong. If you have a rug out there, it may get the occasional juice spill or splatter of sauce. There are, however, so many wonderful options for you to choose from that you cannot go wrong with adding a runner or rug to the space.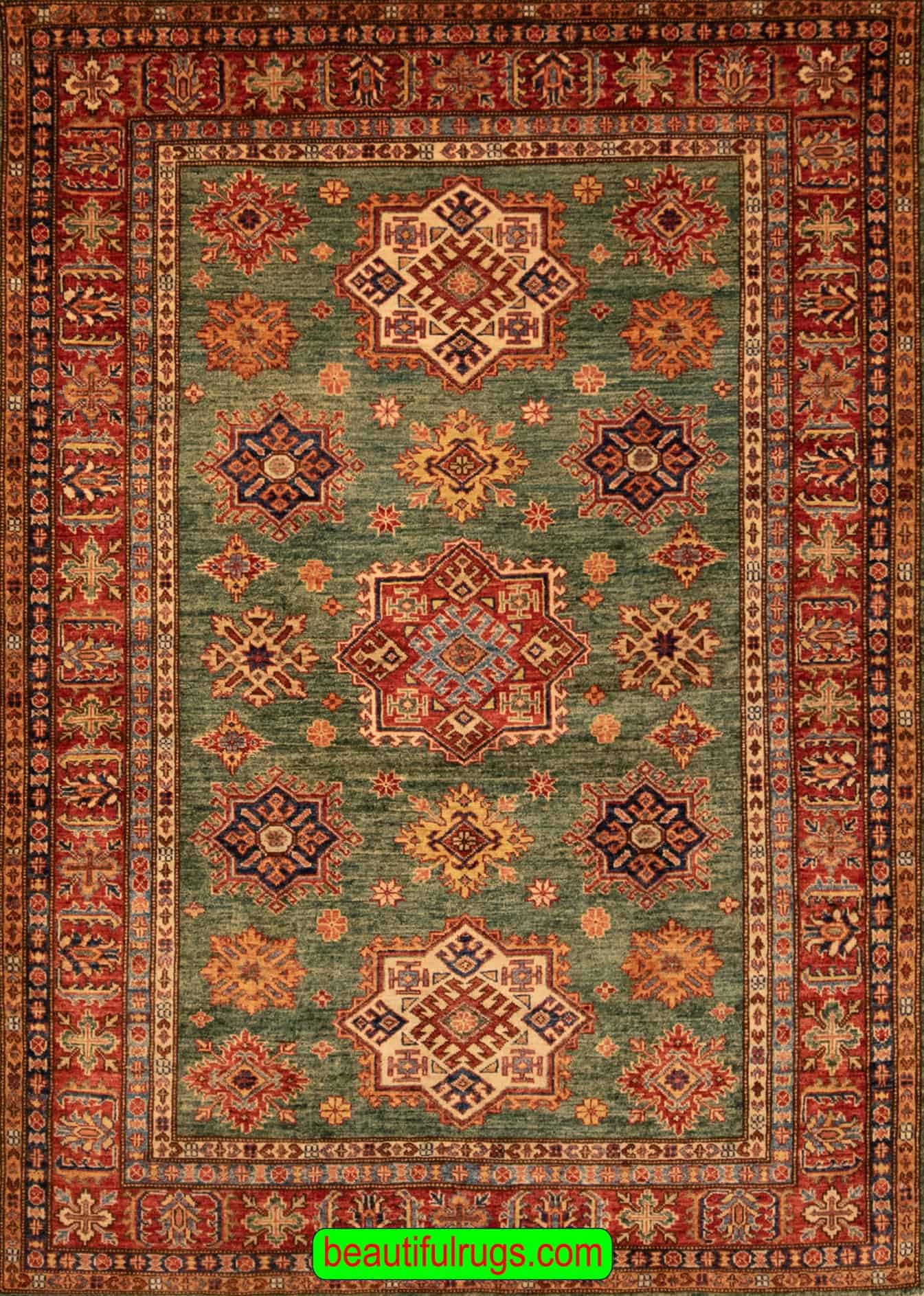 Whether you choose to go with a small mat in front of the sink or a large rug covering up the hardwood, adding a rug to your kitchen can be an easy way to add color and texture to the room. And when you choose the right type of rug, it can elevate your cooking space without adding to your workload.
Here are some of the tips to pick the right rug for your kitchen:
Pick a rug in the right size
First step: Measure your kitchen floor and decide how much of it you want to cover. If you love your floor and simply want some cushioning by the sink, you can go for a small rug (2 feet by 3 feet). If you want to add a rug between your cabinets and the island, a runner might be the right choice for you. Runners also work for kitchens that do not have much floor space. When using large rugs, make sure to leave some space between the rug and the walls and cabinets.
Match your rug to the existing décor
Do you want to add a playful touch or a bold pop of color? Do you want your kitchen to feel warm or sleek? No matter if you are looking for a patterned accent rug or a large area rug, you should choose a design and color that complements your existing décor. For instance, if your kitchen has a traditional aesthetic, stick with neutral tones that will not overpower the space. You can also choose to add a pop of color by going for a colorful design that stands out.
Pick the right shape
When it comes to picking the shape of the rug, the options are endless. You can choose from rectangular, square, round, and more such shapes. But square and rectangular rugs are the popular choice because they are versatile and can fit into any space. Some people also use half-moon shape rugs in front of the sink or prep area. If you have a large open floor space, you can also place a round rug. You can also use them in your breakfast nook if you have a round table.
A rug can do wonders for your kitchen, from incorporating more color and texture to adding warmth to the space. So, what are you waiting for? Shop for rugs for your kitchen at Beautiful Rugs.
With an extensive selection of rugs in a wide variety of styles, designs, and colors, we are your go-to destination for rugs in Chicago.
Browse through our website to explore a selection of Persian rugs, pictorial rugs, wall hangings, antique rugs, contemporary rugs, and so much more. We are one of the largest dealers of oriental rugs in the Chicago North Shore.
Shop now!