Oriental Rugs, Blend Oriental Rugs With Contemporary Homes 
Oriental rugs have a long legacy of adorning the floors of the mighty forts of the middle east. These magnificent pieces of carpet are not just usual rugs; they are an embodiment of the profound Arabian and Iranian culture. Most oriental rug lovers who are fascinated with the Middle Eastern civilization love to embellish their homes with these antique oriental rugs. If you would like to know the best ways to blend the retro essence of these beautiful oriental rugs with your home's contemporary charm, you are in the right place.
Blend Your oriental Rugs With Monochromatic Room Color: 
Antique oriental rugs are famous for their exquisite vintage designs and intricate patterns.
These beautiful oriental rugs are fantastic for adding luxury to the ambiance with their profound middle eastern art. Making them stand out marvelously by keeping your modern furniture and room color monochromatic will add an exceptional charm to the space. It's like letting your star lead the decor. The awe-inspiring aura and appeal will mesmerize your guests and give you their best compliments.
Adorn Your Walls With Artistic wall rugs: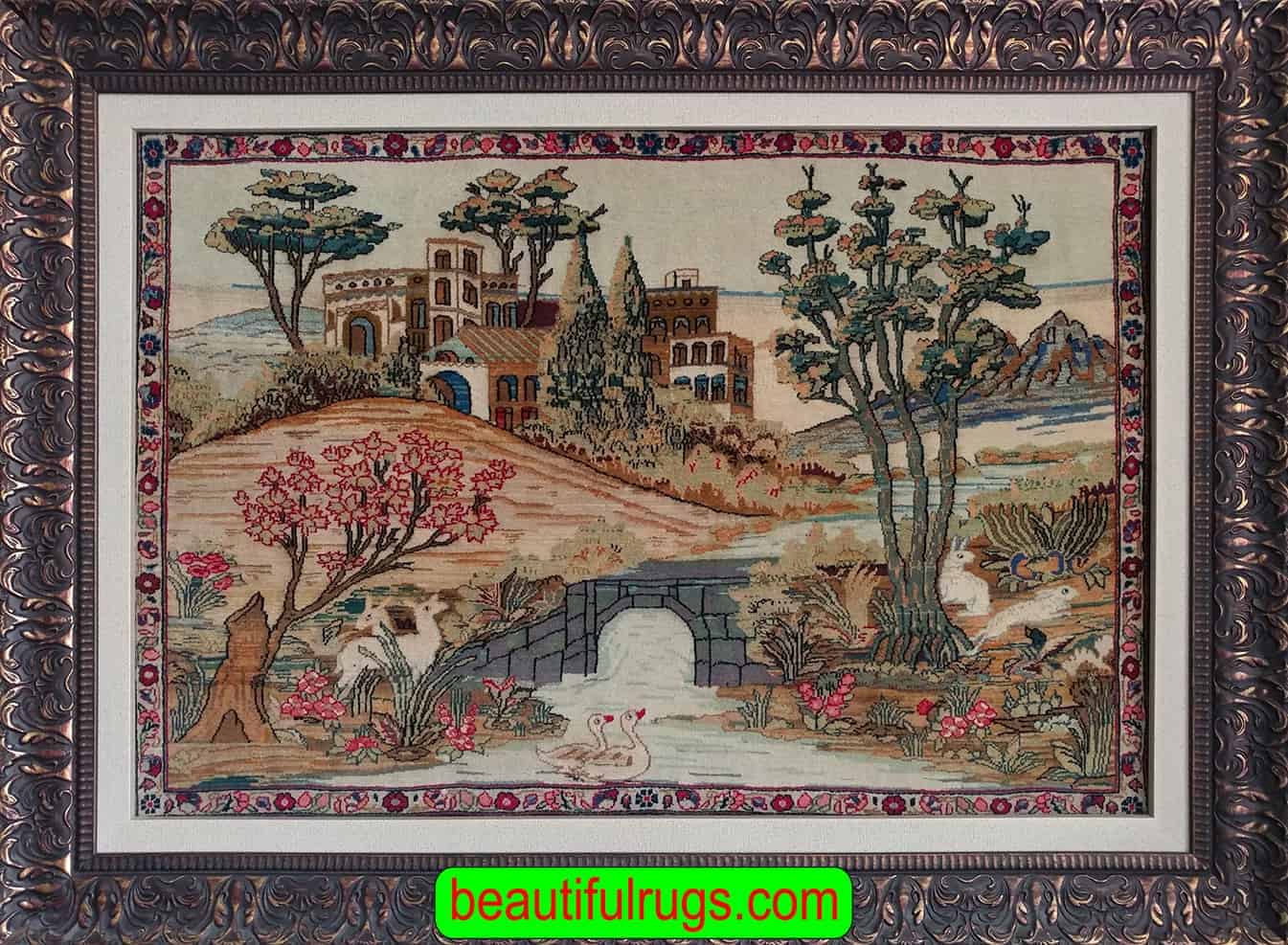 Subtle things can make a significant difference when it comes to home decor. Adorning your walls with artistic handmade wall hanging rugs that go well with antique oriental rugs can add flawless perfection to the room's decor. It's like giving your star its supporting actors. Look for designs and colors that match your rugs and position them on monochromatic walls. The pleasant communication between the rugs and the wall rug will be a delight to the eyes.
Picking the Base Color for Your Furniture Cover: 
Like any other rug, oriental rugs have a base color, meaning a common color below the designs and patterns. While you might prefer your furniture covers to have similar beautiful designs, it is better to keep them simple. As mentioned above, it is an excellent idea to let these beautiful oriental rugs stand out and exclude their majestic charm.
For instance, you can have a light shade of orange for the sofa and pillow covers. Any dark hue will overshadow the impact of these beautiful carpets and downgrade the room's decor.
Selecting Between the Dense and Light Design: 
Selecting between dense and light designs can make a substantial difference in making your room look cluttered or spacious. For instance, if your room is small, it would be wise to have a rug of small size with less intricate patterns. This is important to make your modern room look spacious and less congested. Similarly, you can go for larger rugs with dense designs and patterns if you have a lavish villa with massive rooms.
Conclusion: 
Oriental rugs are a manifestation of the profound middle eastern art and culture. They have a niche audience that loves to embrace the rich Iranian culture. If you want to buy the best Persian Rugs online, you can visit the website Beautiful Rugs. It is the most famous online store for shopping for authentic fine Persian Rugs.