Tips To Buy Contemporary Rugs for Home!
Contemporary Rugs in Chicago
Contemporary rugs are beautiful items that not only decorate the house but also create a sense of warmth in your home. Especially in nations with frigid temperatures, like Chicago, they can be really beauty-evoking products that might instantly enhance the liveability of your house. If you are living in Illinois, you may easily buy contemporary rugs in Chicago online and even offline.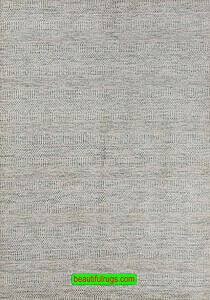 If you are planning to buy contemporary rugs to make your home more beautiful, then there are conditions to meet to extend their life and maintain their charm.
This blog will reveal reasons to consider before you head out to buy contemporary rugs in Chicago. Read them along to make an infallible choice.
Thorough and Regular Care
Rugs need special and diligent care. Especially contemporary rugs, which are softly colored, tend to highlight stains on them. It is important to note that if you are impeccable with meticulous and thorough care, then contemporary rugs may be the best option for you; otherwise, they might not.
People with brilliant, high-quality contemporary rugs should devote an ample amount of time to cleaning and brushing their rugs every two weeks to ensure they are always capturing the attention of their viewers.
For Homes with Subtle Interiors
If your house interior is flashy and the walls are painted with bold and bright colors like maroon or dark blue, the enthrallment of contemporary rugs might get subdued, and they might look pale as they are already subtle in color.
Contrarily, if you have subtle interiors with light-colored and sober home decor items, the contemporary rug can stand out as it perfectly blends with the colors of the walls and ceiling.
Although contemporary rugs are available in dark and solid colors, the prints they own still might not support traditional arched or heavy interiors in homes. But if you have minimalist and modern home interiors, go for them!
Explore Different Designs
If you are out to buy more than one rug for your home, you may explore various designs to select the best ones. A contemporary style might be minimalistic but offers plenty of satisfaction with a bundle of designs.
In short, we want you to consider other designs available in the marketplace manufactured with abstract and modern art faces, designs, and patterns. Although contemporary rugs are less intricately designed than traditional rugs, they provide diverse options to enhance the aesthetics of your home.
So, don't settle down with those pale colors and a couple of floral prints available in contemporary rugs that you will regret later.
Take Care of Your Floors
No rug looks good on bad floors, and so it is with contemporary rugs. Ensure that your floors are well-kept and free of flooring issues such as peeking or swollen edges. Moisture in the floors might also give a good breeding place to fungus and molds, which might develop some serious health issues if inhaled for a prolonged period.
It is advised to take care of the laminates and tiles on the floor before buying any kind of rug, not just the contemporary one. It will be of immense help to resolve bad flooring for supporting the aesthetics of rugs and to keep the rug fabric away from moisture and mold.
Beautiful Rugs is a leading rug store with customers spread across the United States and Europe. We deal in many types of rugs such as Persian rugs, traditional rugs, contemporary and transitional rugs and pictorial rugs—that elevate the interiors of your home and give them a lavish touch with everlasting brilliance.