The Latest in Rustic Brown Rugs: A Blend of Tradition and Trend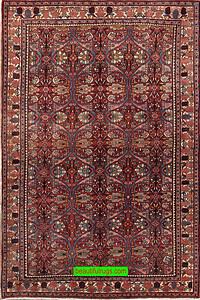 Rustic brown rugs are currently making waves in the home decor industry, combining the warmth of earthy tones with the charm of rustic design. At Beautiful Rugs, we're excited to share the latest trends and offerings in our rustic brown rug collection.
Our new arrivals feature an array of designs that cater to a variety of tastes. From intricate patterns inspired by traditional craftsmanship to minimalist designs for a modern rustic aesthetic, there's something for everyone.
One standout trend is the fusion of rustic and contemporary styles in our brown rugs. These pieces feature traditional motifs reimagined in modern forms and structures, creating a unique blend that adds a distinctive touch to any space.
Another exciting development is the introduction of eco-friendly materials in our rustic brown rug collection. We now offer rugs crafted from sustainable materials like wool, silk, and synthetic fibers. These rugs not only enhance your home's aesthetic but also contribute to environmental conservation.
We've also noticed an increased interest in oversized rustic brown rugs. These large-sized rugs make a bold statement and can transform any room into a cozy and inviting space. They're particularly popular for open-plan living areas, where they help define different zones within the space.
In terms of color trends, we're seeing a rise in the popularity of rugs that combine different shades of brown. These multi-tonal rugs add depth and texture to a room, and their versatile color palette complements a wide range of interior styles.
At Beautiful Rugs, we strive to stay ahead of the trends while honoring the timeless appeal of rustic design. Our rustic brown rugs are more than just floor coverings; they are pieces of art that bring warmth, comfort, and style to your home.
Stay tuned for more updates on our rustic brown rug collection. We're continually adding new designs and styles to ensure we have something to suit every taste and decor theme. Explore our latest additions today and discover the rustic charm of brown rugs.