Creating Visual Impact with Horizontal Rugs at Beautiful Rugs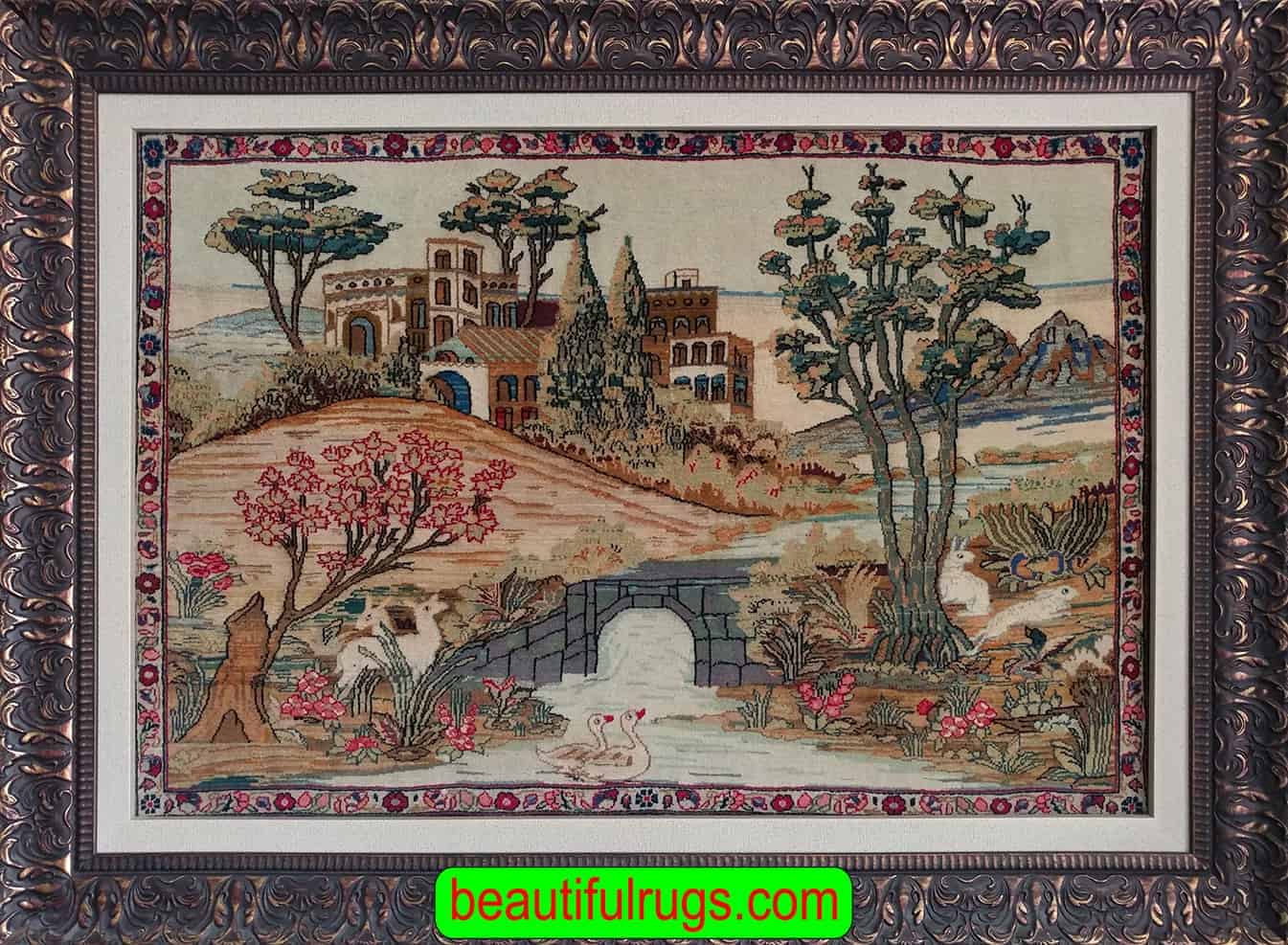 Horizontal rugs are a unique and stylish option for those looking to add an interesting design element to their home. These rugs, as the name implies, feature patterns that run horizontally across the rug. This can create a sense of width in a room and draw the eye across the space, making it appear larger and more expansive.
There are many different styles of horizontal rugs available, ranging from horizontal pictorial rugs, modern geometric designs to traditional stripes or abstract patterns. With a diverse array of colors to choose from, you can find horizontal rugs that feature bold, contrasting shades or opt for a more subdued, monochromatic palette. This vast variety ensures that you can discover the perfect horizontal rug that aligns with your personal style and complements your existing decor seamlessly.
In terms of size, horizontal rugs offer a range of options to suit your specific needs. Whether you desire a large area rug that covers a significant portion of your living room floor, or a smaller runner rug to add a pop of color to your hallway, you can find horizontal rugs that perfectly match your spatial requirements.
When shopping for a horizontal rug, it's essential to consider the material as well. Many horizontal rugs are crafted from durable materials such as wool or synthetic fibers, enabling them to withstand high-traffic areas with ease. Alternatively, you may find pictorial and wall hanging horizontal rugs made from more delicate materials like silk, which offer a luxurious feel and a distinctive sheen, although they may require more meticulous maintenance.
Ultimately, a horizontal rug can be a fantastic way to add visual interest and a touch of sophistication to any room. With their unique patterns and a wide range of styles, horizontal rugs make beautiful additions to homes seeking a design element that effortlessly captivates and elevates the overall aesthetic.