Round

Rugs at Beautiful Rugs: A Circle of Style and Comfort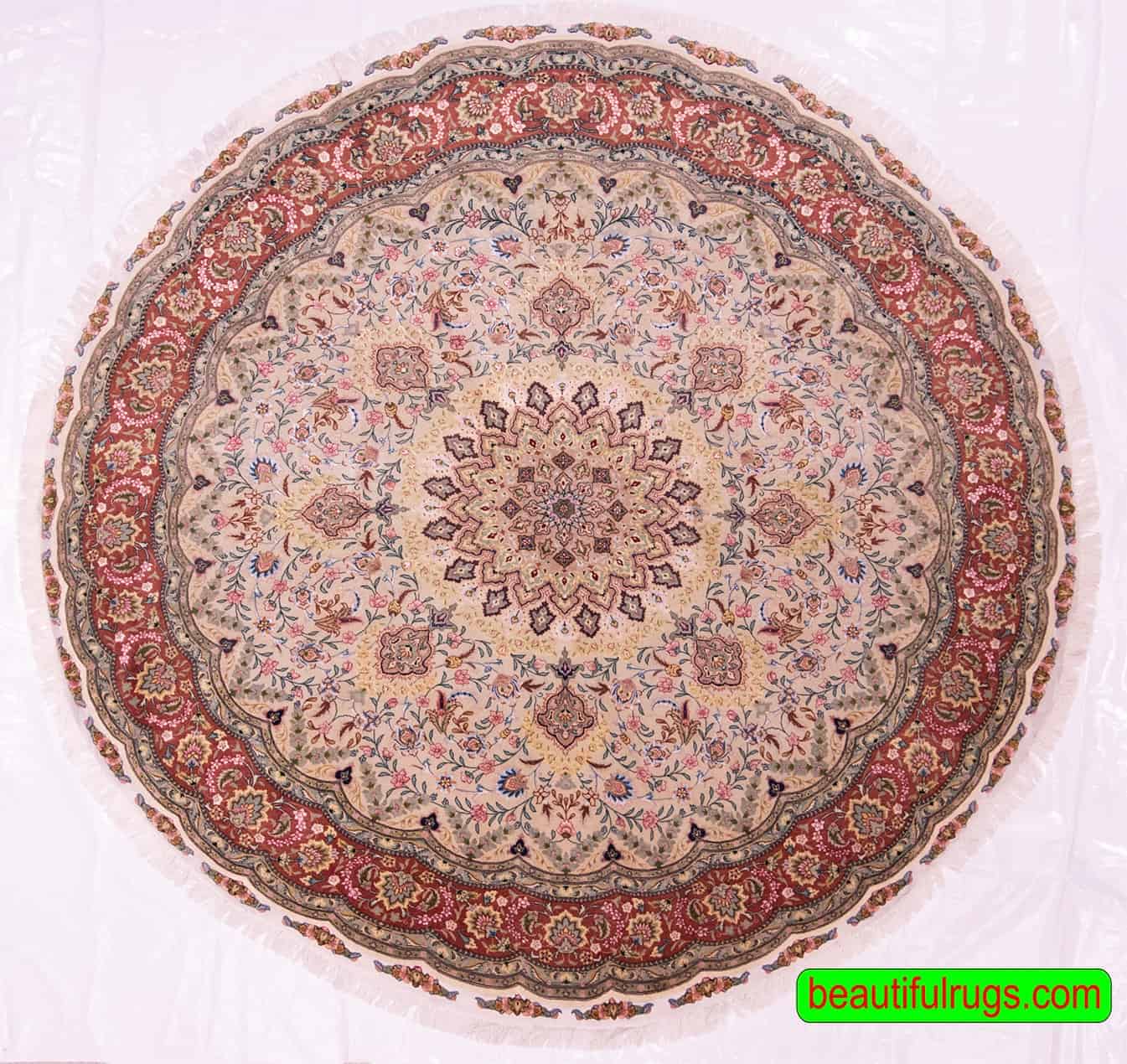 Breaking the Norms with Round Rugs
Step away from the traditional rectangle and explore the charm of round rugs at Beautiful Rugs. Round rugs bring a unique aesthetic to any room, softening sharp corners and adding a sense of harmony and balance. They are perfect for creating a focal point or defining a space within a larger area.
An Array of Styles and Patterns
Our collection of round rugs encompasses a wide range of styles, colors, and patterns. From traditional Persian motifs to contemporary geometric designs, you'll find the perfect round rug to suit your taste and decor theme. Each rug is meticulously crafted by skilled artisans, ensuring high quality and durability.
Versatile Placement Options
Round rugs offer versatile placement options. They can be used under round dining tables to unify the space, in the living room to create an inviting conversation area, or in the bedroom to add warmth and comfort. Their unique shape allows them to fit into spaces where rectangular rugs might not work as well, such as entryways or smaller rooms.
Materials That Matter
At Beautiful Rugs, we believe in the importance of quality materials. Our round rugs are made from a variety of materials, including wool for its durability and warmth, silk for its luxurious sheen, and natural fibers like jute and sisal for their eco-friendly properties.
Size Matters
We understand that every space is unique, which is why we offer round rugs in various sizes. Whether you're looking for a small round rug for your entryway or a large rug for your living room, we've got you covered.
Discover the appeal of round rugs at Beautiful Rugs. With their unique shape and versatile styling options, round rugs are a fantastic way to add personality and style to your space. Explore our collection today and let a round rug from Beautiful Rugs bring a touch of uniqueness to your home.
error:
Alert:
Content selection is disabled!!